It's time for Pick 'Em! The rules are simple. Every week, you'll be picking the winners for all the SEC games, and other random games from around the country for a total of 20 games. The picks will not be straight up, but will be made against the spread. For those who have no freaking clue how the spread works, it will be explained further as we get closer to the season.
Each correct pick will be a point, and points standings will be kept throughout the season. At the end of the season (which will run through the NC game), the member with the most points will win the grand prize:
a 45 to 55 inch LED Smart TV
(details to follow at a later date). How to play is as follows:
Hit the "Pick Em" tab. You'll see a button showing "Available Pools" - click it.

Then click "Join Pool".

Now that you've joined the pool, you'll need to manage your picks. It's part of the tab dropdown.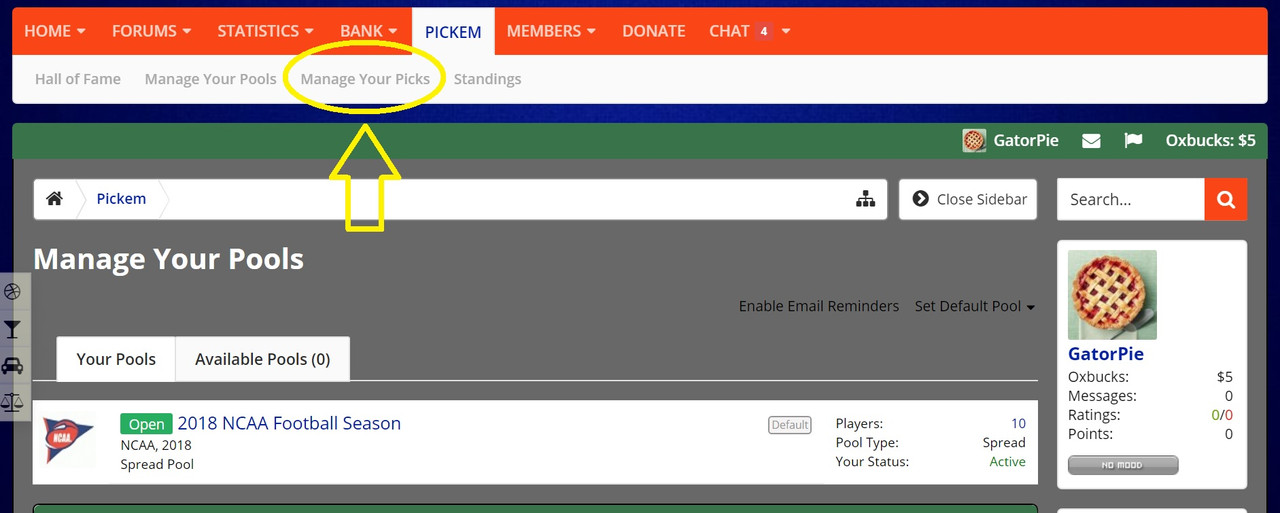 The weekly picks will now appear on your screen. This will show the point spreads and percentage bars representing the picks that have already been made by others. For you to make your own picks, you'll need to click the blue "Make Your Picks" button.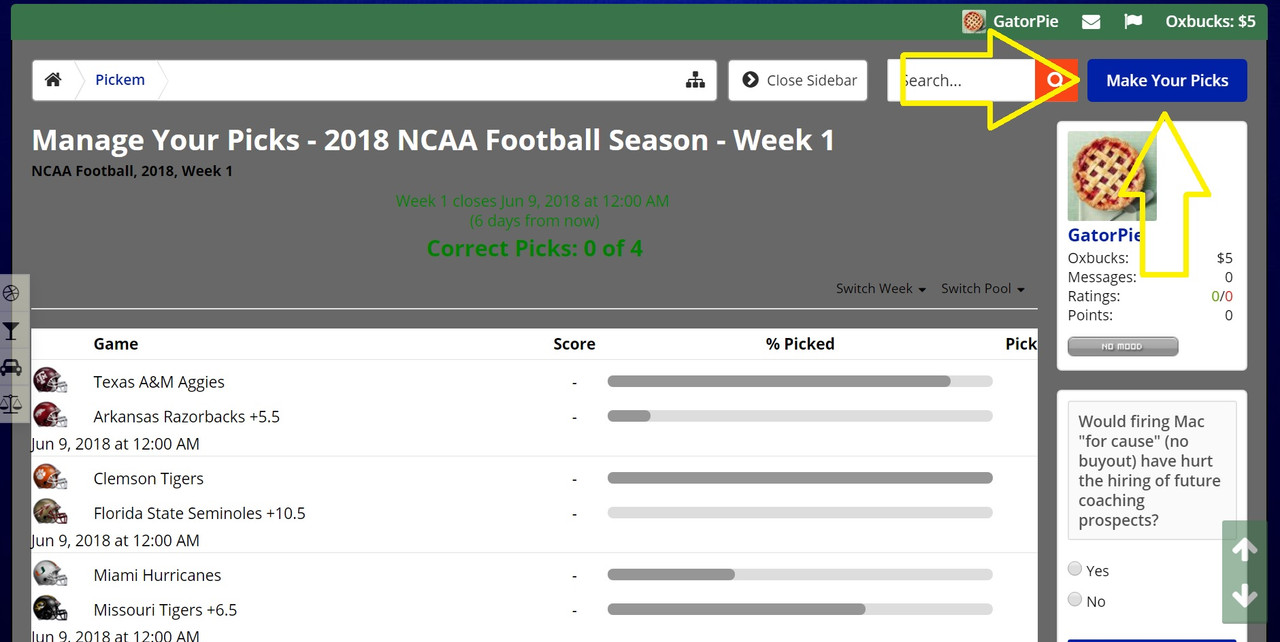 At this point you'll be able to make your picks, and save them at the bottom.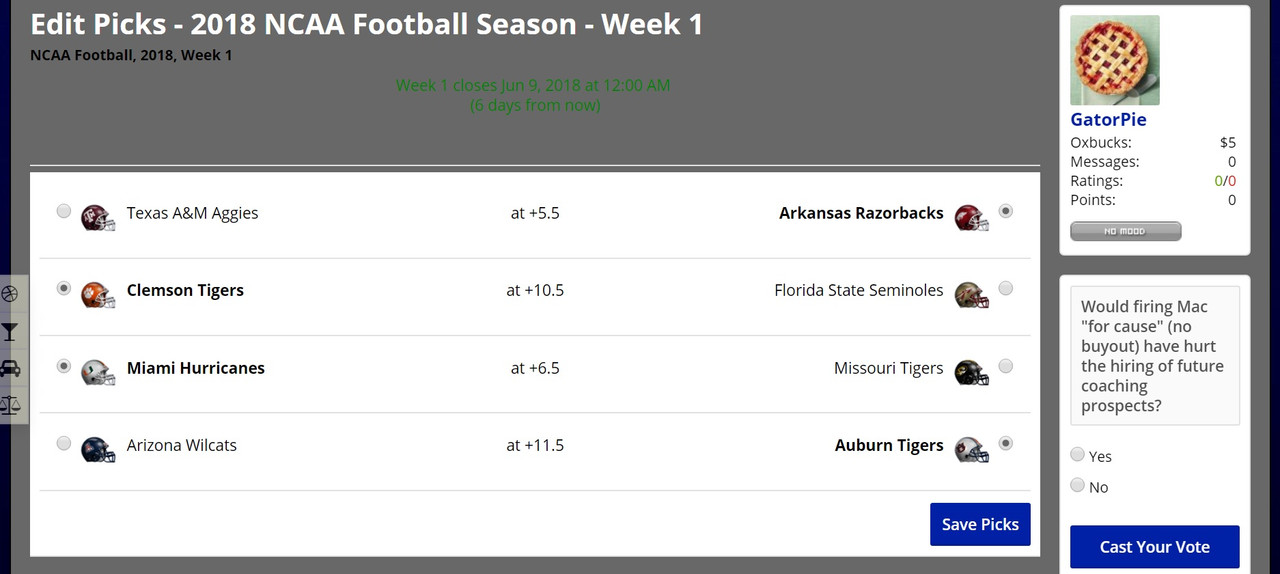 After your picks are made and saved, the team you chose will show up in bold, as well as a check mark on the far right.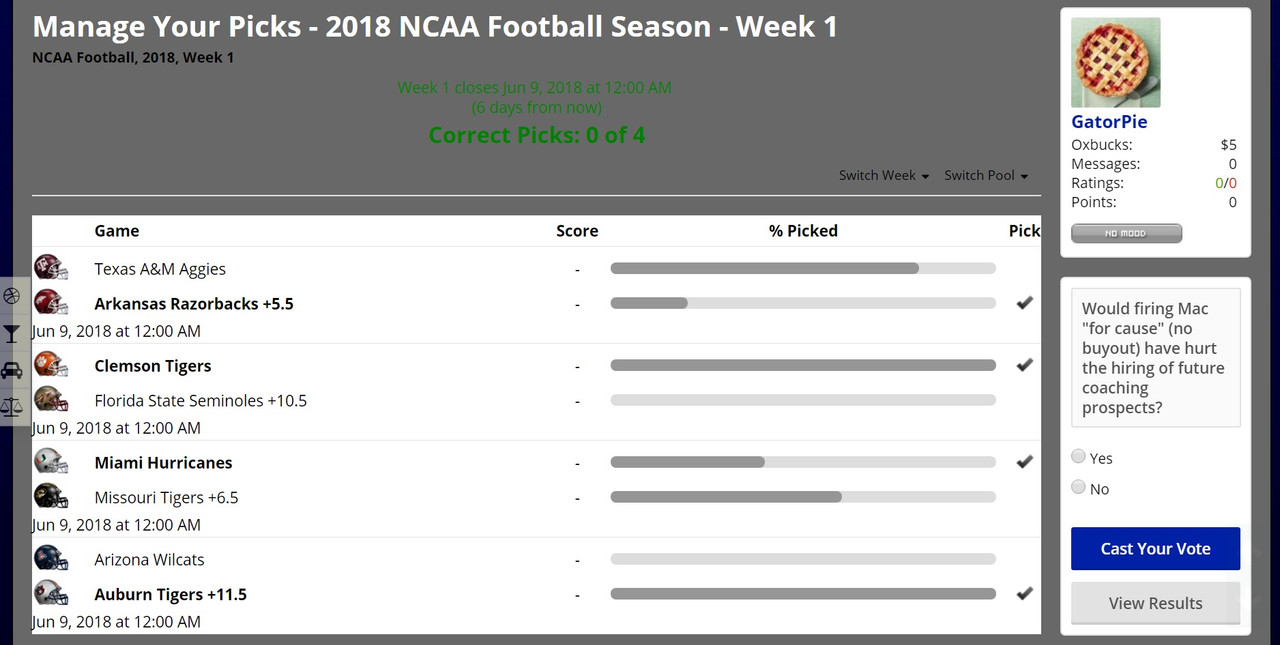 And that's how you make your picks. The system will be sending out reminders so you don't forget to make your picks.
You can make changes to your picks at any time up until they lock before the games.
If you want to have a real shot at winning the grand prize, you aren't going to be able to miss weeks. The standings and some other information will be shown in the sidebar throughout the season.
You don't have the necessary permissions to use the chat.